Welcome
Better Together is Sodexo Canada's employee referral program which makes it easy for current employees to refer great job candidates. We strive to find like-minded and talented candidates who are often people known as your friends, family, and professional contacts.
By referring top talent, you not only support Sodexo's growth, but also contribute to a friend or family member's individual career development. We are not just looking for candidates with the right skillset, but people who demonstrate our values and mission to improve the quality of life for all.
If you are currently employed with Sodexo and want to refer someone to work with us, see below to find out about the referral process and how you can earn a reward of up to $250!
What Makes a Great Referral
You can speak highly of their previous work. If they were reporting to you, would you feel comfortable standing by their work and taking responsibility? You understand their work habits and know they will fit in.
They have skills that directly align with the position. Everyone wants to work with their friends, but do they have the background to actually get the job done?
They align with Sodexo's core values. Can you see them committing and dedicating to our core Values: Service Spirit, Team Spirit and Spirit of Progress?
They show interest in the role and in Sodexo or are currently looking for a new opportunity. Are they looking for a new opportunity in their career or have shown specific interest in a role or generally working with Sodexo?
You know they are in it for the long haul. Don't recommend someone who you know will only be around for a short stint.
Someone you would enjoy working with on a regular basis. You think they would get along with the rest of the team and be able to work well together.
They are results-driven and motivated to help the business. This referral will reflect your judge of character; make sure this person is ready to roll up their sleeves and contribute.
They come highly recommended by other peers. It's great that you think highly of them, but what is everyone else saying? Make sure to check their LinkedIn profile for recommendations or professional endorsements.
Quick Links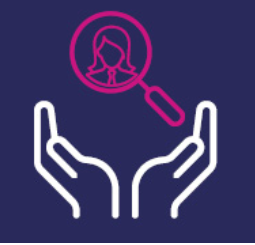 Have a question or need support?
Email your designated TAG member:
Back to top