Sodexo Canada is proud to share with you our updated Indigenous Relations Policy Statement. This statement outlines our ongoing commitments to support Indigenous communities economically, socially and communally to build a better future together.
Thank you for your participation in Orange Shirt Day!
The Diversity, Equity and Inclusion National Leadership Team and the entire Sodexo Council of Indigenous People would like to thank all employees who participated in Orange Shirt Day and showed their support for Indigenous Peoples.
On September 29 and 30, whether it was participating in Sodexo Canada's minute of silence; wearing an orange shirt; preparing Indigenous menus; organizing a fundraising, practicing a healing circle or observing a minute of silence on site; or taking part in a symbolic walk to honour the victims and survivors of residential schools, Sodexo employees from coast to coast showed their support for Indigenous communities and we thank you from the bottom of our hearts. We were moved and very pleased by your participation in large numbers and we strongly believe that this moment of reflection will allow us to build a better future together and to heal from this tragedy.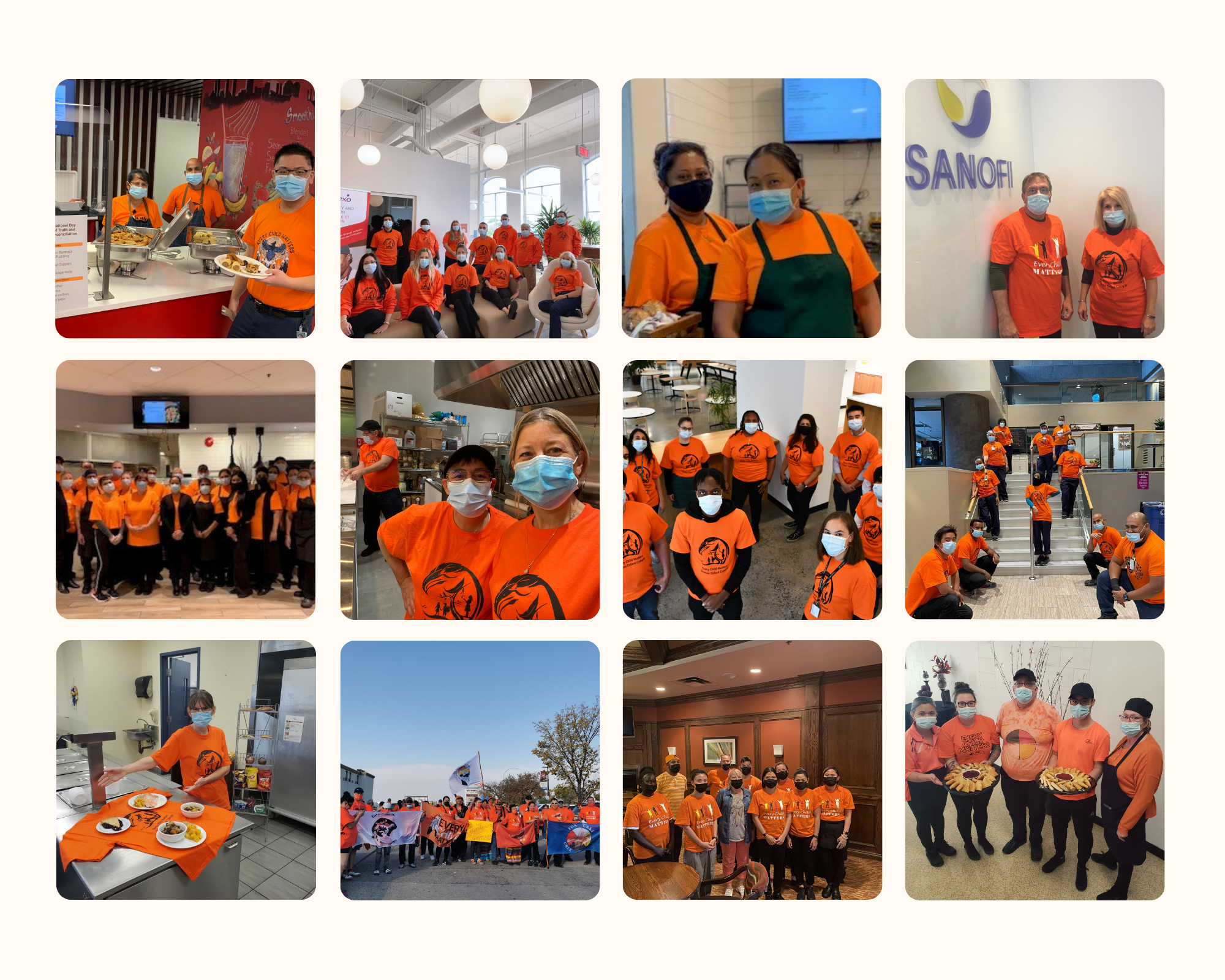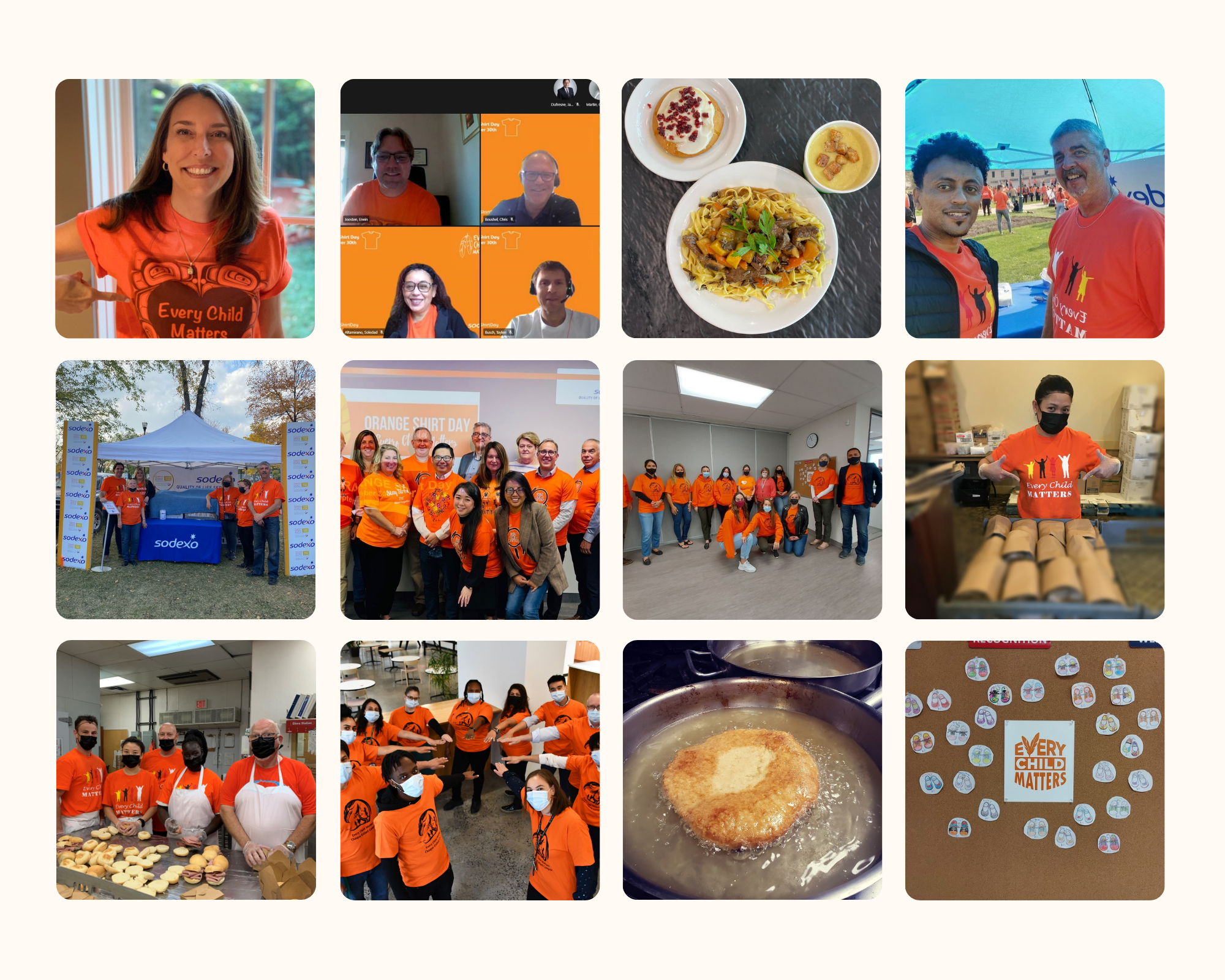 Resources and training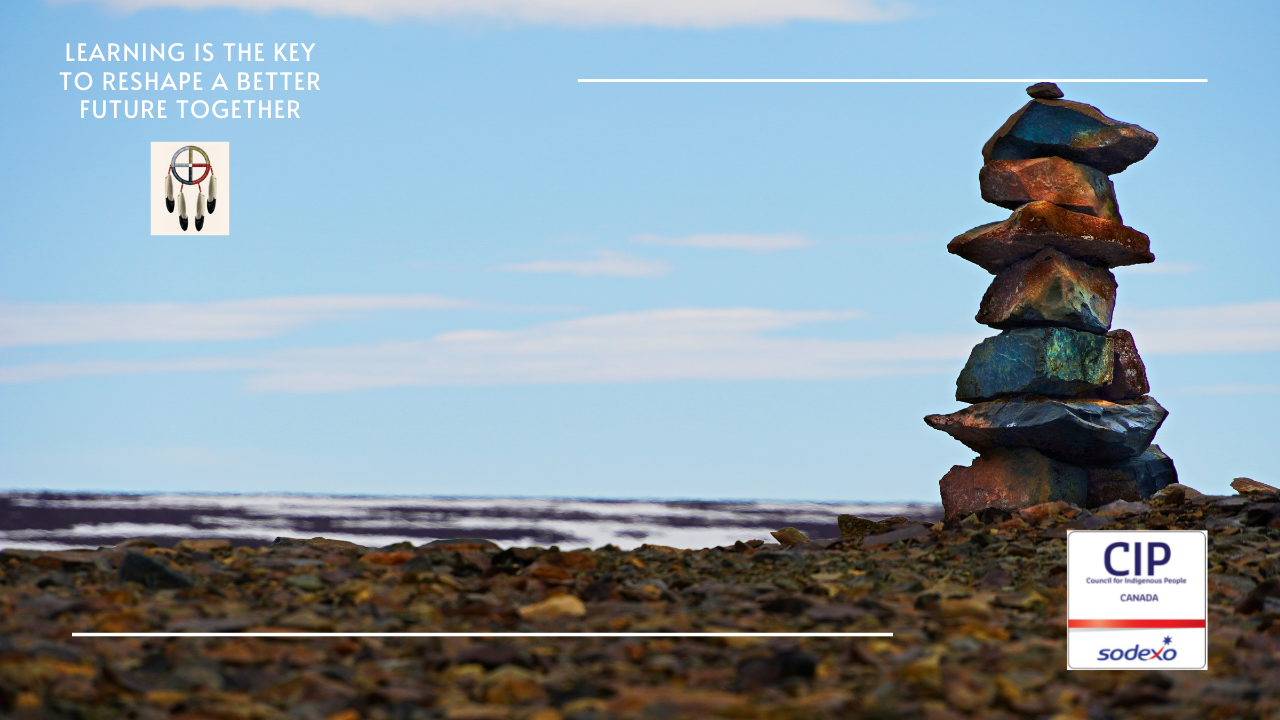 Sodexo Canada and CIP believe that the key to fostering reconciliation with Indigenous Peoples and helping us to reshape a better future together is through education and awareness of Indigenous history and perspectives.Below you will find a list of interesting training and resources that will help you gain a better understanding of our shared history.
Education and awareness
Several managers at Sodexo are currently certified and have recommended the following Indigenous history training offered by the University of Alberta. If you wish to take this 21-hour training, we are proud to announce that Sodexo will reimburse you the $60 fee for your certification.
The Diversity & Inclusion and Talent Development team is currently working with an indigenous consultant to develop a new learning lab on Indigenous history in Canada and reconciliation that will be available to front-line employees. This training will soon be available.
We recommend that all employees take the time to watch this documentary on residential schools: Canada's Dark Secret or this NFB film: We Were Children to help you understand and learn more about the history of residential schools in Canada.
Health and Wellness Resources for our Indigenous Employees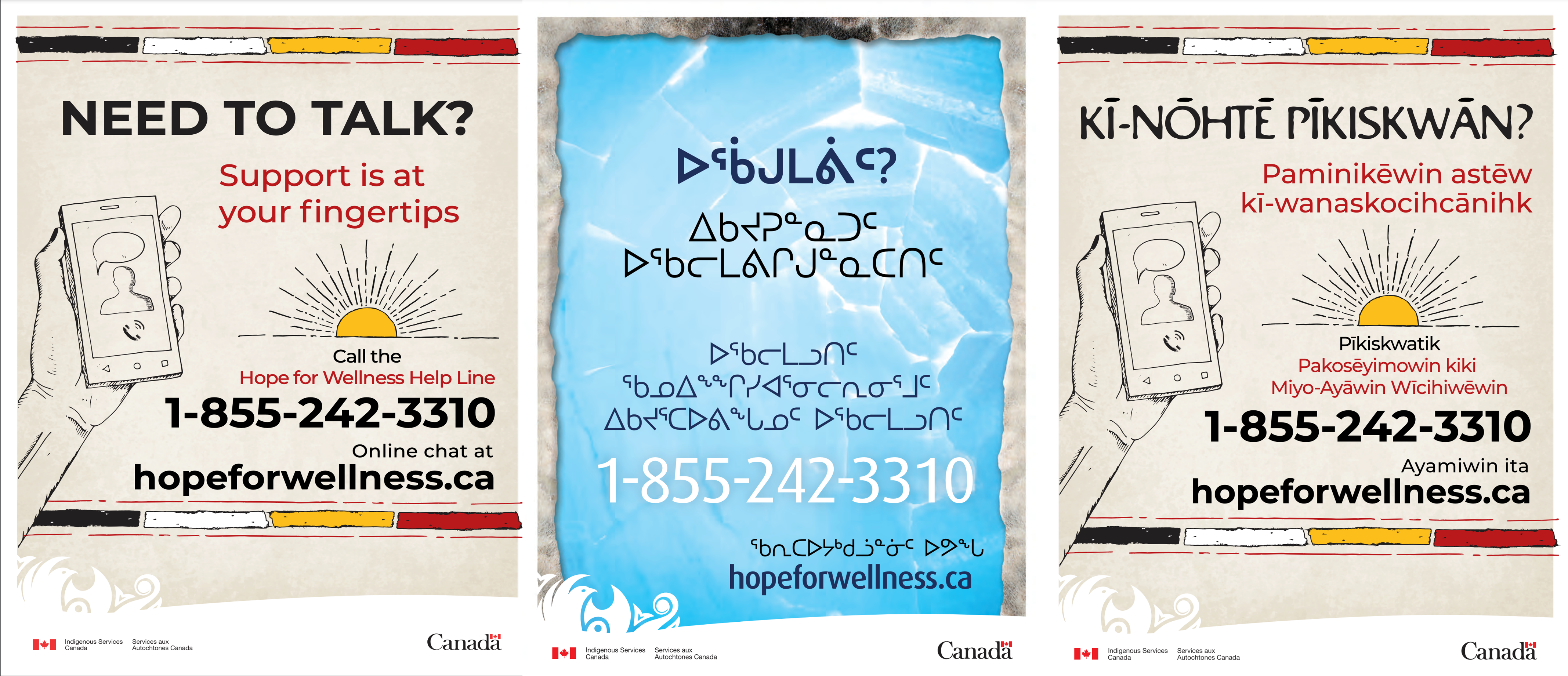 If you need to talk, feel free to contact our partner LifeWorks. This resource is available to all our managers and employees across Canada.
The Mental Health Commission of Canada has opened a 24-hour National Residential School Crisis Line that provides crisis support and referral services: 1-866-925-4419 for former residential school students and their families.
The Hope for Wellness Helpline provides immediate mental health counseling and crisis intervention to all Indigenous people in Canada:

Call the toll-free helpline at 1-855-242-3310, 24 hours a day, 7 days a week, or use the chat box to connect with a counsellor online:
Hope for Wellness also offers a chat service for First Nations and Inuit. Phone and chat consultations are available in English and French. Upon request, telephone counseling is also available in : Cree, Ojibway and Inuktitut
Join CIP Today !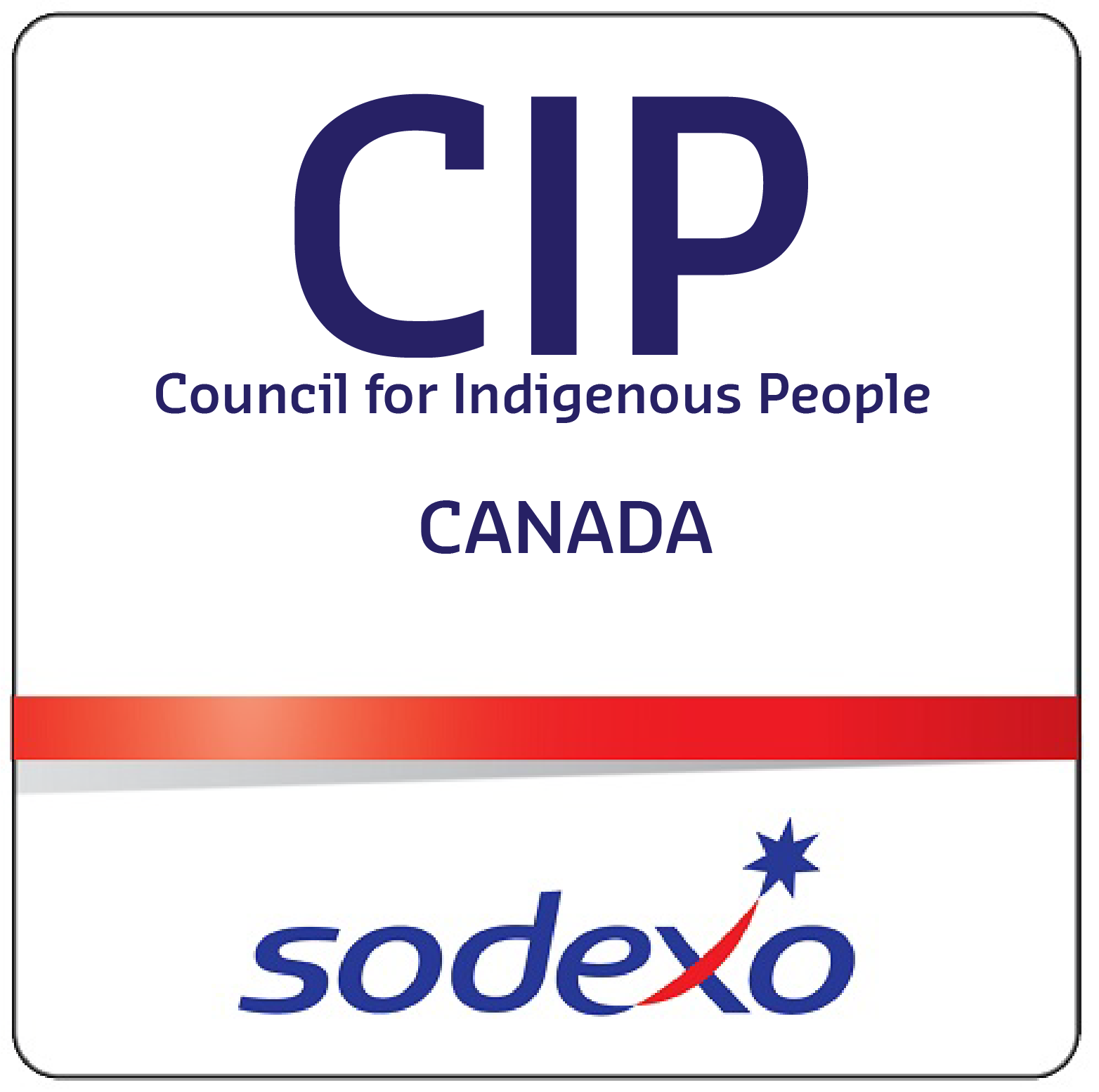 PAR Certification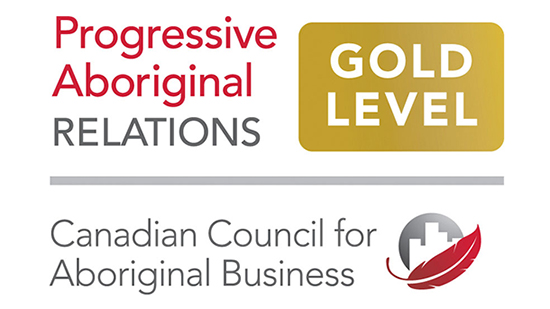 Sodexo Canada has been recognized by the Canadian Council for Aboriginal Business (CCAB) as a certified Progressive Aboriginal Relations (PAR) program company. Sodexo Canada has been recognized by the CCAB for two decades. Since the program's introduction in 2001, PAR remains the premier corporate social responsibility program with an emphasis on Aboriginal relations.
Land acknowledgement
At Sodexo, when you have an external meeting with your team or with a client, we believe it is important to practice the land acknowledgment that has its roots in an ancient Indigenous diplomatic custom. In today's time of reconciliation, we encourage all employees to take up this practice, which is a mark of honor and respect for Indigenous peoples.
Find out how to apply this practice >
Indigenous Partners and Suppliers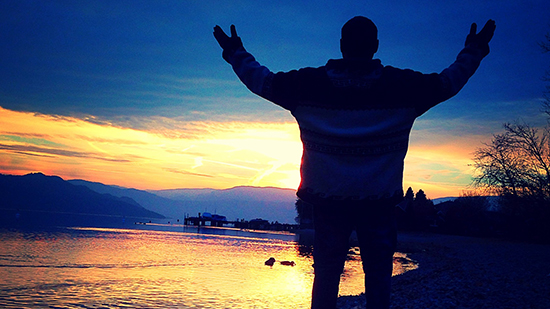 We work with 84 indigenous-owned and operated suppliers and 30 indigenous communities to support local economic development and create mutually beneficial partnerships. Sodexo is committed to developing, maintaining and expanding business relationships with Indigenous communities.
Better Tomorrow Toolkit Events
Ask your manager what you can do to take part in National Indigenous History Month in June and Orange Shirt Day on September 30!
Better Tomorrow 2020 - Year in review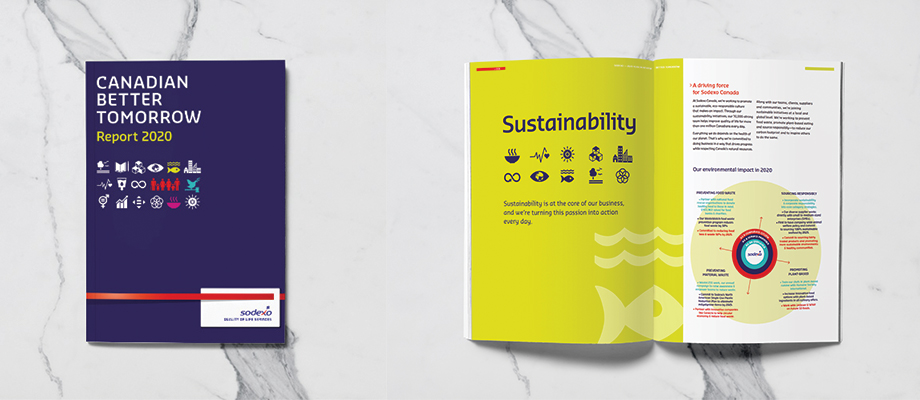 Check out our Year In Review 2020
Want to know more about Sodexo's Indigenous Relations ?
Visit Sodexo Canada's Facebook page for regular updates on our Indigenous relations actions and stories accross Canada.
Back to top